Carlson & Jayakumar LLP Opens New Office in Downtown Los Angeles
Carlson & Jayakumar LLP Opens New Office in Downtown Los Angeles
Carlson & Jayakumar LLP, a Southern California-based employment litigation and healthcare law firm, announced today that the firm has opened a new office to better serve clients in Los Angeles and the surrounding areas.
"Opening a second office was an important goal for 2019," said Founding Partner, Jehan N. Jayakumar. "We are hopeful that expanding our footprint into Los Angeles will allow us to capitalize on new growth opportunities and more effectively serve our valued clients in the region."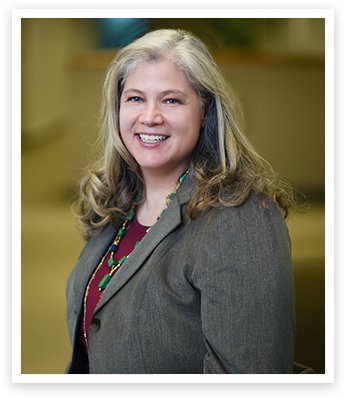 The new office, conveniently located in the heart of historic Downtown Los Angeles at 500 S. Grand Ave., Suite 2050, Los Angeles, CA 90071, in the Biltmore Tower, will be led by Partner, Lil G. Delcampo.
Ms. Delcampo joined Carlson & Jayakumar LLP last year, coming from The University of Southern California, where she served as Associate General Counsel for USC Health Sciences. There, she supervised the health sciences attorneys and provided legal support to the university's health system, which included three hospitals and a several-hundred-physician medical group. She provides healthcare legal services for clients throughout the Los Angeles area.
"My goal is to help Carlson & Jayakumar grow into the leading employment and healthcare law firm in Los Angeles," said Ms. Delcampo. "Establishing an office in centrally-located Downtown Los Angeles, a large and growing market, was an important step toward achieving that goal."
About Carlson & Jayakumar LLP
Carlson & Jayakumar LLP is a Southern California-based law firm focused on employment litigation and healthcare law. Since its inception in 2007, Carlson & Jayakumar has represented business owners, hospitals, and Academic Medical Centers in employment litigation including claims of wrongful discharge, sexual harassment, sex discrimination, race and national-origin discrimination, disability discrimination, age discrimination, misappropriation of trade secrets, unfair competition, and alleged wage-and-hour violations. In addition, Carlson & Jayakumar's unique combination of experience in employment and healthcare law enables the firm to work with employers and practitioners in all aspects of healthcare law, including advising hospital and health systems on risk, regulatory and compliance matters; forming professional and general-business corporations, and multi-specialty practices; standing before professional licensing boards; advising on physician due process; defending medical staff actions; providing advice on fraud-and-abuse and fee-splitting laws; maintaining corporate documents, and preparing employment contracts, shareholder agreements, and employee handbooks. For more information, visit www.cjattorneys.com or call (213) 613-1683 .
Orange County
2424 S.E. Bristol St., Suite 300
Newport Beach, CA 92660
(949) 222-2008 – Phone

Los Angeles
500 S. Grand Ave., Suite 2050
Los Angeles, CA, 90071
(213) 613-1683 – Phone